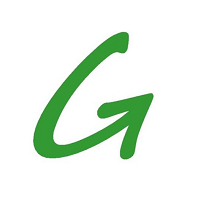 GDN Consulting Firm | Management & Technology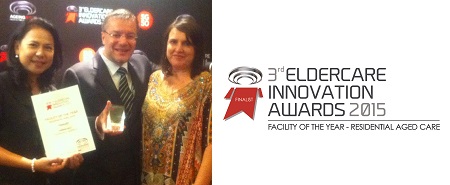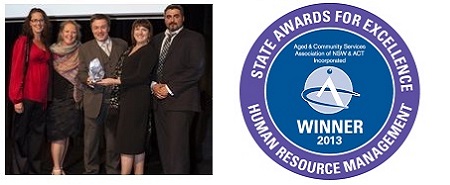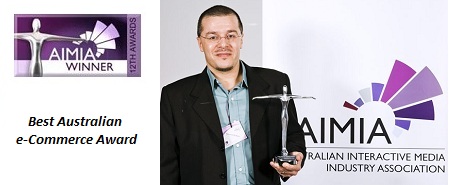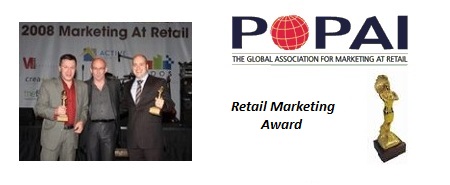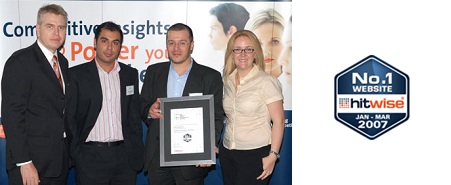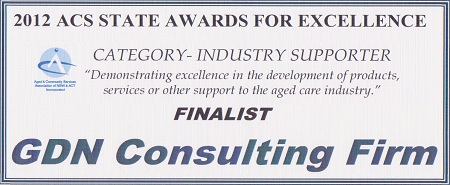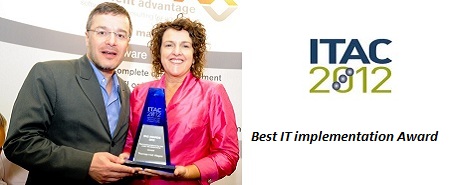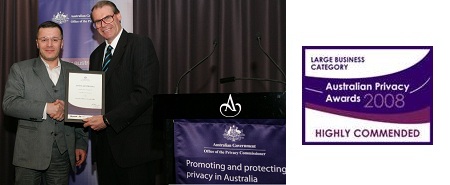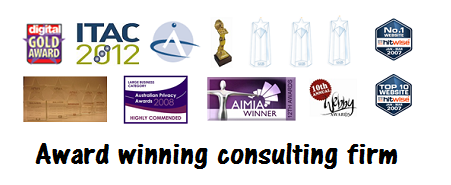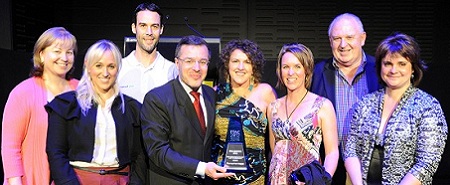 eCommerce
Digital marketing
Content management
Technology Services
Training
SDLC | Agile | MOM
On-demand CIO | CTO
Business | Technical analysis
Project | Change management
Consulting
Business plan
Strategic roadmaps
On-demand Executives

Tender selection
Tender submissions
RFP | RFT preparation

Governance | CSR
Outsourcing | Rightsizing
Organizational architecture

1.2 Your access and use of the Site is subject to the following terms and conditions (the "Terms of Use") and all applicable laws.
2.1 Definitions
In these Terms of Use, except where the contrary intention is expressed, the following definitions are used:
Company: the GDN (Giovanni Di Noto) firm, the main party in these Terms of Use owning and responsible for the Site, and all of its directors, officers, employees, agents and affiliates. Terms of Use Details: Schedule A to these Terms of Use.
Forum: an online forum or online community on the Site that You may have access to.
Harmful Code: any virus, disabling device or code, worm, Trojan, time bomb or other harmful or destructive code.
Intellectual Property Rights: all intellectual property rights, including but not limited to, the following rights:
a) patents, copyright, rights in circuit layouts, designs, trade marks (including goodwill in those marks), domain names and any right to have confidential information kept confidential;
b) any application or right to apply for registration of any of the rights referred to in paragraph (a); and
c) all rights of a similar nature to any of the rights in paragraphs (a) and (b) which may subsist in Australia or elsewhere, whether or not such rights are registered or capable of being registered.
Law: any applicable statute, regulation, by-law, ordinance or subordinate legislation in force from time to time, and includes the common law and rules of equity as applicable from time to time, any applicable industry codes of conduct and where none apply, international industry codes of conduct.
Loss: liabilities, expenses, losses, damages and costs (including but not limited to legal costs on a full indemnity basis, whether incurred by or awarded against a party) and consequential and indirect losses and damages including those arising out of any third party claim.
Material: any software, firmware, documented methodology or process, documentation or other material in whatever form, including without limitation any reports, specifications, business rules or requirements, user manuals, user guides, operations manuals, training materials and instructions, and the subject matter of any category of Intellectual Property Rights.
Non-excludable Rights: rights and remedies which cannot be excluded, restricted or modified and conferred on You by specific local legislations in relation to the provision by the Company of goods or services on the Site.
Services: means the services to be provided by the Company.
Site: The website and sub-sites accessible at www.giovannidinoto.com
Term: means the period from when you start using the Site until the expiry or termination of these Terms of Use.
Terms of Use: these terms between You and the Company, as amended from time to time in accordance with clause 7.3, and includes its schedules and any attachments.
User Details: Login and user details that the Company may provide You with to facilitate your use of or access to the Site and/or Company software and services.
You: the other party in these Terms of Use, and including your employees, officers, agents and subcontractors if you are an organization.
2.2 Interpretation
In these Terms of Use, except where the contrary intention is expressed:
a) the singular includes the plural and vice versa, and a gender includes other genders;
b) another grammatical form of a defined word or expression has a corresponding meaning;
c) a reference to a clause, paragraph, schedule or annexure is to a clause or paragraph of, or schedule or annexure to, these Terms of Use, and a reference to these Terms of Use includes any schedule or annexure;
d) a reference to a document or instrument includes the document or instrument as novated, altered, supplemented or replaced from time to time;
e) a reference to time is to the time in the place where the obligation is to be performed;
f) a reference to a party is to a party to these Terms of Use, and a reference to a party to a document includes the party's executors, administrators, successors and permitted assignees and substitutes;
g) a reference to a person includes a natural person, partnership, body corporate, association, governmental or local authority or agency or other entity;
h) if you are a trustee, you enter these Terms of Use personally and in your capacity as trustee and warrants that you have the power to perform your obligations under these Terms of Use;
i) a reference to a statute, ordinance, code or other law includes regulations and other instruments under it and consolidations, amendments, re enactments or replacements of any of them;
j) the meaning of general words is not limited by specific examples or by including similar expressions;
k) any representation, warranty or indemnity by two or more parties (including where two or more persons are included in the same defined term) binds them jointly and severally;
l) any representation, warranty or indemnity in favour of two or more parties (including where two or more persons are included in the same defined term) is for the benefit of them jointly and severally;
m) a rule of construction does not apply to the disadvantage of a party because the party was responsible for the preparation of these Terms of Use or any part of it;
n) headings are for ease of reference only and do not affect interpretation.
3.2 The Terms of Use shall automatically renew unless they are terminated in accordance with clause 6.
4. Content and Intellectual Property Rights
4.1 Features and specifications of Services described or depicted on the Site, or available for purchase through the Site (including, without limitation, prices of Services displayed on the Site and any delivery or other charges) are subject to change without notice.
4.2 All quantitative measures, weights and dimensions mentioned on the Site are approximate.
4.3 A reference to Services available for purchase on the Site does not imply or warrant that the Services will be available at any time in your particular locality.
4.4 These Terms of Use do not grant any license under any patents or other Intellectual Property Rights owned or controlled by or licensed to the Company.
4.5 You agree that:
a) The Company owns all rights, title and interest in the Company name(s), logotypes and trademarks, including but not limited to all documents, text, images, logos, concepts, website content and materials, and software developed or owned by the Company, unless otherwise indicated;
b) you will acquire no interest in any such trademarks, tradename(s) logotypes or any Material on the Site by virtue of these Terms of Use, its activities under it, or any relationship with the Company;
d) you must not use the Company's trademarks, tradename(s) logotypes or any Material on the Site except as permitted and in strict accordance with the dispositions under these Terms of Use or other instructions in the text on the Site;
e) You must not distribute or transmit, modify, reuse, republish, report, frame, upload to a third party or use the contents of the Site (including without limitation the text, images, audio, and video) for public or commercial purposes without the Company's express written permission;
f) You agree not to infringe the copyright or other Intellectual Property Rights belonging to Company, its affiliates or its third party content providers.
4.6 The Company does not wish to receive any product, marketing, advertising or other idea that is not covered by a valid international patent.
4.7 You agree that:
(a) If You send any communication or Material to the Company by any means, including any data, questions, comments, suggestions, or the like, all such communications are, and will be treated as, non-confidential and non-proprietary.
(b) Anything You transmit or post may be used by the Company or its affiliates for any purpose, including, but not limited to, reproduction, disclosure, transmission, publication, broadcast, posting, future modifications of the Software, multimedia works and/or advertising and promotional materials relating thereto.
4.8 You hereby grant to the Company an irrevocable, perpetual, unrestricted, royalty-free, worldwide, fully transferable, non-revocable, fully paid-up, licence to use, copy, sublicense (through multiple tiers), modify, create derivative works from, distribute, redistribute, display, exploit or otherwise deal with such information or Materials including, without limitation, and without any compensation to you, any ideas, concepts, know-how, or techniques contained in any communication you send for any purpose whatsoever, including, but not limited to, developing, manufacturing, and marketing products or services using such information.
4.9 If the Company provides You with User Details:
a) You must not disclose your User Details to any other person;
b) It will be your responsibility to ensure that your User Details are not disclosed to any other person;
c) you are solely responsible for all activities that occur using your User Details including, without limitation, all activities authorised or unauthorised, lawful or unlawful, which utilise your User Details;
d) the Company is entitled to act on instructions received under your User Details;
e) the Company cannot and will not be liable for any changes made to your User Details by another person using your User Details, or for any Loss or damage arising from your failure to adequately protect your User Details.
4.10 You are strictly prohibited from:
(a) uploading, posting or transmitting on or via the Site any content (including but not limited to text, links, communications, software, images, sounds, data or other information) that contains:
(i) Inappropriate content such as any Harmful Code or unlawful, threatening, harassing, defamatory, libellous, obscene, objectionable, pornographic or profane material;
(ii) any material that could constitute or encourage conduct that would be considered a criminal or fraudulent offence or give rise to civil liability, or otherwise violate any law whether relating to criminal activity, intellectual property, breach of copyright, censorship, defamation or otherwise;
(iii) any material of any kind for commercial purposes, or which contains any promotional material or advertising unless specifically and explicitly authorized by the Company;
(iv) Spam such as commercial solicitations, chain letters, securities offerings, repetitive, pointless or irrelevant postings;
(v) Attacks such as "flaming" other persons in a manner that might incite or perpetuate a conflict or argument, creating usernames to attack other participants' identities, impersonating other individuals or falsely representing your identity or qualifications, postings that breach any users' privacy.
(b) restricting or inhibiting any other person from using or enjoying the Site;
(c) downloading any material posted by any other user if you know, or ought reasonably to know, that such material cannot legally be distributed in such a manner;
(d) revealing information that you do not want to make public, such as your contact information or email address in Forums;
The Company will fully cooperate with any law enforcement authorities or court order requesting or directing the Company to disclose the identity of anyone breaching this clause.
4.11 The Company reserves the right to monitor Forum content from time to time and to edit, remove or refuse to remove Forum content in its sole discretion.
5.2 The Company makes no warranties or representations as to its accuracy or completeness; the Company specifically disclaims any liability or responsibility for any errors or omissions in the content on the Site whether the Company is aware of such errors or omissions or not.
5.3 The Company assumes no responsibility, and shall not be liable, for any damage to, or Harmful Code that may infect, your computer equipment or other property on account of your access to, or use of the Site or your downloading of any Materials, data, text, images, video, or audio from the Site.
5.4 The Company assumes no responsibility, and shall not be liable, for any interruptions or errors in access to the Site or the accuracy, timeliness, completeness, security or reliability of any communications (including, without limitation, any transactions) made through or in relation to the Site.
5.5 The Company is not responsible for the content of any site linked to from the Site. Your linking to any other site is entirely at your own risk. While the Company may provide links on the Site to other sites, the inclusion of such links is for your convenience only and should not be interpreted as an endorsement of the owner/sponsor of the site linked to or its content. Subject to any Non-Excludable Rights, Company disclaims all warranties, express and implied, as to the accuracy, validity, legality or otherwise of any Materials or information contained on such sites.
5.6 The Company is under no obligation to monitor or review Forums on the Site and assumes no responsibility or liability arising from the content of any Forums nor for any error, defamation, libel, obscenity, profanity, or inaccuracy contained in any Forums.
5.7 The materials and content provided on the Site may from time to time become superseded or out of date or include omissions, inaccuracies or other errors. Without limiting the foregoing, everything on the Site is provided to You "AS IS" without warranty of any kind, either expressed or implied, including, but not limited to, the implied warranties of merchantability, fitness for a particular purpose, or non-infringement. Notwithstanding the foregoing paragraph, the Company does not exclude any Non-excludable Rights but does exclude all other conditions and warranties, whether implied by custom, law or statute. The Company's liability for breach of any implied warranty, condition or undertaking which cannot be excluded is limited to the supply of the services again or the payment of the cost of having services supplied again.
5.8 In no event and under no circumstances, including any infringement claims, shall the Company or any other party involved in creating, producing, or delivering the Site be liable to You or any other party or entity whosoever for any re-procurement costs, lost revenue, lost business, lost opportunity, lost interest, lost goodwill, lost or corruption or theft of data, lost profits, any other pecuniary loss, injury, death, delay or for any other direct, indirect, special, punitive or exemplary, incidental or consequential damages, even if the Company has been informed of such potential loss or damage.
5.9 You agree to indemnify the Company and keep the Company indemnified against all actions, proceedings, losses, liabilities, claims, damages, demands, costs and expenses suffered or incurred by the Company as a result of or in connection with any negligent act or omission, use or misuse of the Site, violation of the rights of another user of the Site, or a breach of these Terms of Use, by You or anyone using your User Details.
6.2 On termination of these Terms of Use, you must cease accessing the Site.
6.3 You are not entitled to compensation for loss of prospective profits.
6.4 The following clauses survive the termination of these Terms of Use:
a) Clause 4 (Content and Intellectual Property Rights);
b) Clause 5 (Indemnity);
c) Any other Company disclaimers and limitations of liability.
6.5 The expiration or earlier termination of these Terms of Use do not release You from any obligation or restriction imposed on you under these Terms of Use, and do not affect any of the Company rights or remedies.
7.2 These Terms of Use may not be altered, supplemented, or amended by the use of any additional documents that purport to be an agreement between You and the Company. Any attempt to supplement or amend this document shall be null and void.
7.3 The Company may at any time revise the Terms of Use by updating this web page without prior notice to you, in which case the Terms of Use as modified will apply to you from the date of modification; you should periodically visit this page to review the then current Terms of Use.
7.4 A term or part of a term of these Terms of Use that is illegal or unenforceable may be severed from these Terms of Use and the remaining terms or parts of the terms of these Terms of Use continue in force.
7.5 A failure of the Company to insist upon strict performance of any provisions of these Terms of Use shall not be deemed a waiver of its rights and remedies.
7.6 These Terms of Use are governed by the Law of the jurisdiction specified in Schedule A Item 1 and each party irrevocably and unconditionally submits to the non exclusive jurisdiction of the courts of that jurisdiction.
8. Acknowledgement and acceptance
8.1 By accessing and browsing the Site, you accept, without limitation or qualification, the Terms of Use and the terms and conditions of the Company's Privacy Policy.
8.2 If you make a purchase on the Site, you accept, without limitation or qualification, the Company's Terms of Sales.
8.3 If you access and use the Company's Software, you accept, without limitation or qualification, the terms and conditions of the Company's Software License.