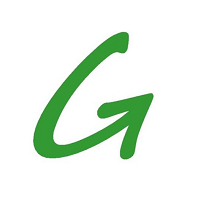 GDN Consulting Firm | Management & Technology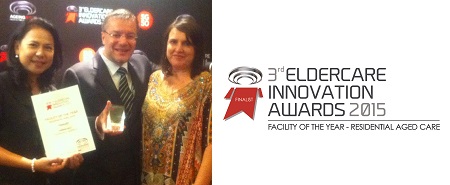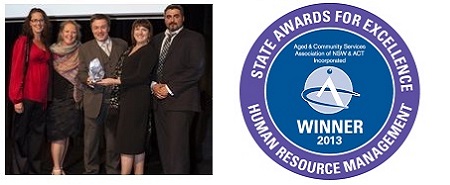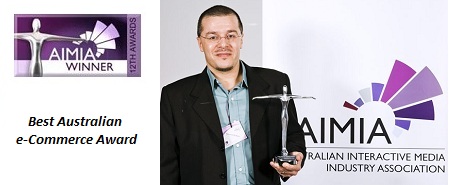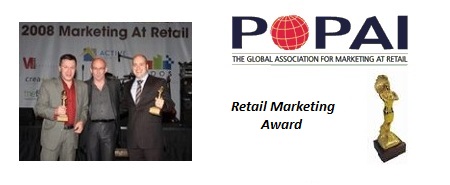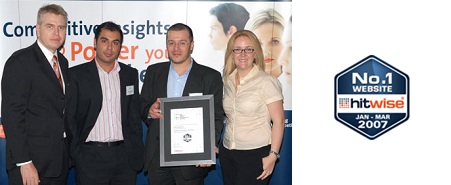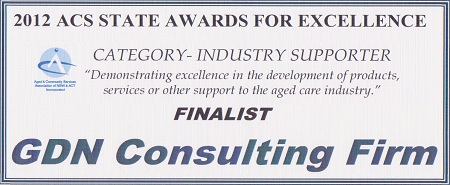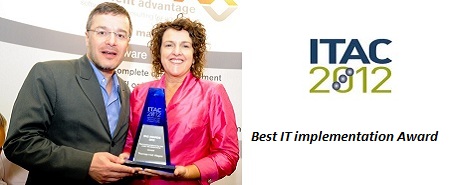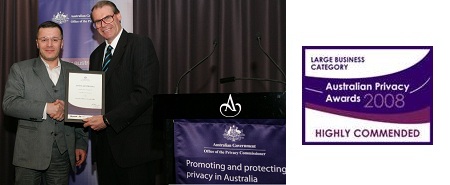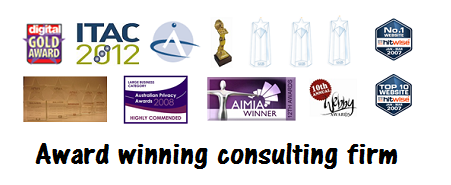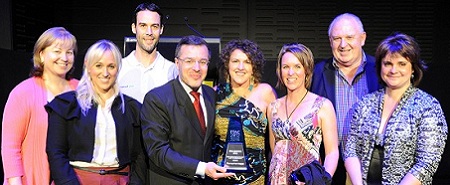 eCommerce
Digital marketing
Content management
Technology Services
Training
SDLC | Agile | MOM
On-demand CIO | CTO
Business | Technical analysis
Project | Change management
Consulting
Business plan
Strategic roadmaps
On-demand Executives

Tender selection
Tender submissions
RFP | RFT preparation

Governance | CSR
Outsourcing | Rightsizing
Organizational architecture

1.2 The Company is committed to safeguarding your privacy and recognizes that individuals have a right to control how their Personal Information is collected and used.
1.3 Providing Personal Information is an act of trust and the Company takes it seriously.
2.1 Definitions
In this Privacy Policy, except where the contrary intention is expressed, the following definitions are used:
Company: the GDN (Giovanni Di Noto) firm and all of its directors, officers, employees, agents and affiliates.
Forum: an online forum or online community on the Site that You may have access to.
Law: any applicable statute, regulation, by-law, ordinance or subordinate legislation in force from time to time, and includes the common law and rules of equity as applicable from time to time, any applicable industry codes of conduct and where none apply, international industry codes of conduct.
Loss: liabilities, expenses, losses, damages and costs (including but not limited to legal costs on a full indemnity basis, whether incurred by or awarded against a party) and consequential and indirect losses and damages including those arising out of any third party claim.
Privacy Policy: these terms as amended from time to time in accordance with clause 9.1.
Personal Information: information or an opinion (including information or an opinion forming part of a database), whether true or not and whether recorded in a material form or not, about an individual whose identity is apparent, or can reasonably be ascertained, from the information or opinion.
Personnel: a party's employees, officers, agents, and subcontractors.
Services: means the services to be provided by the Company.
Site: The website and sub-sites accessible at www.giovannidinoto.com
User Content: any Content that You produce and post on the Site including, without limitation, any Personal Information, data, text, images, audio, video, questions, comments, suggestions, ideas, concepts, know-how, software, firmware, documented methodology or process, documentation or other material in whatever form, including without limitation any reports, specifications, business rules or requirements, user manuals, user guides, operations manuals, training materials and instructions or techniques contained in any communication You send to the Site for any purpose whatsoever, including, but not limited to, developing, manufacturing, and marketing products or services using such information.
User Details: Login and user details that the Company may provide You with to facilitate Your use of or access to the Site.
You: the other party in this Privacy Policy.
2.2 Interpretation
In this Privacy Policy, except where the contrary intention is expressed:
a) the singular includes the plural and vice versa, and a gender includes other genders;
b) another grammatical form of a defined word or expression has a corresponding meaning;
c) a reference to a clause or paragraph is to a clause or paragraph of this Privacy Policy;
d) a reference to a document or instrument includes the document or instrument as novated, altered, supplemented or replaced from time to time;
e) a reference to time is to the time in the place where the obligation is to be performed;
f) a reference to a statute, ordinance, code or other law includes regulations and other instruments under it and consolidations, amendments, re enactments or replacements of any of them;
g) the meaning of general words is not limited by specific examples or by including similar expressions;
h) headings are for ease of reference only and do not affect interpretation.
3. Collection of Personal Information
3.1 The Company collects Personal Information on individuals only with their consent.
3.2 The only Personal Information collected is what has been provided voluntarily by You.
3.3 When a Service is purchased, Personal Information is requested in order to provide the Service and a failure to provide such Personal Information may result in the Company being unable to fulfil the Service.
4. Collection of browsing information
4.1 The Company may be using tracking technologies such as cookies when You visit the Site.
4.2 The data collected by tracking technologies is captured so that the Company can accurately evaluate the quality of its content, the convenience of the Site and enhance your experience as a Site user as well as your security.
4.3 No attempts are made to identify anyone browsing anonymously the Site.
4.4 It is possible to set your browser to refuse such tracking technologies however this may limit the Services provided by the Site.
5.2 The security of your Personal Information is achieved via security compliance procedures and policies, in line with the highest standard of protection for Personal Information such as EU data protection laws, as well as security technologies such as physical access control to facilities and secure servers, Personnel and partners ongoing security background checks, suitable Personnel and partners certifications, logical security via comprehensive quality assurance testing procedures on all applications and logical layers, encryption technology, anti-virus technology, intrusion detection technology, firewalls, secure passwords and sign in processes.
5.3 Any third-party partner handling directly or indirectly Personal Information on behalf of the Company cannot operate with the Company without entering first into a strict partner agreement with the Company, covering privacy and protection of Personal Information to a standard equal or above the one mentioned in clause 5.2.
6. Use and disclosure of your Personal Information
6.1 The Personal Information we collect from You will be used for the following primary purposes:
(a) To fulfil obligations under any contract between You and the Company such as a sale or purchase contract, or a software license agreement;
(b) To render Services related to the Company business such as after sales Services, or advising You of any upgrades or changes to these Services;
(c) To provide information about products, services, special offers, jobs and business opportunities;
(d) To obtain opinions or comments about products and/or services;
(e) To record statistical data for marketing analysis.
6.2 For the purposes described in clause 6.1, and in order to operate the Site or deliver a Service, your Personal Information may be shared with third-parties in Australia or overseas. 6.3 Your Personal Information will not be used or disclosed for any other purposes than the ones detailed in clause 6.1 without your consent, except in exceptional cases when disclosure may be required by law, or is necessary to protect the rights or property of the Company, or any member of the public, or to lessen a serious threat to a person's health or safety.
7. Public Forum and links to other websites
7.1 The Site may contain open Forums for You to post User Content.
7.2 Your User Content may be made available in the public domain, for example by other users of the Site, so it may become accessible by any person using internet in any part of the world and may be found using independent search engines.
7.3 If You choose to post User Content on the Site, You do so at your own risk. This means that, contrary to the way the Company uses your Personal Information as described in the sections of this policy, the Company cannot guarantee that your User Content will:
(a) have its usage and circulation limited;
(b) be held securely;
(c) be protected.
7.4 The Company assumes no responsibility or liability to You or to any third-party for any loss or damage resulting from any User Content posted on the Site.
7.5 The Company may provide links to other third-party websites outside of the Site.
7.6 These linked websites are not under the control of the Company.
7.7 Your linking to any other website is entirely at your own risk. While the Company may provide links on the Site to other websites, the inclusion of such links is for your convenience only and should not be interpreted as an endorsement of the owner/sponsor of the website linked to or its content.
7.8 The Company assumes no responsibility or liability to You or to any third-party for the content of any site linked to from the Site.
8. Right of access and enquiries
8.1 You have the right to review your Personal Information that may be recorded on the Company database. Your Personal Information may be reviewed by contacting the Company at www.giovannidinoto.com.
8.2 You may request that the Company deletes your Personal Information from its database by contacting the Company at www.giovannidinoto.com.
8.3 Please allow 14 days for any request, related to clause 8.1 or 8.2, to be processed.
8.4 If You request the Company to delete your Personal Information from its database, the Company will undertake all reasonable steps to delete the information, except where it is required for legal reasons.
8.5 Deletion of Personal Information may result in the Company being unable to sell products directly and/or provide certain Services to You including after sales Services.
8.6 You may choose not to receive further emails from us by withdrawing Your consent. To do this, sign in to www.giovannidinoto.com (so that we can identify You), then go to the Administration option in the main menu and de-select the box that asks for your permission to contact You. Under Administration You can also update your email address or choose the type of information we send You from the list of topics.
8.7 You may enquire about the Company Privacy Policy by contacting the Company at www.giovannidinoto.com